Workplace
Roundtable Pre-Conference
Thursday April 25th – By Invitation Only
The CAPITALYZE conference will celebrate the impact of collaborative outreach through city-wide movements in Ottawa, across Canada and internationally.
Modeled on similar conferences around the world, CAPITALYZE seeks to inspire transformation in our cities by breaking down traditional barriers and encouraging collaboration and cross-pollination across denominational lines. It will bring together leaders from congregations, ministries, not-for-profits and the marketplace to be inspired and activated together.
Thursday
On Thursday Jan. 17th of the CAPITALYZE conference leaders and teams from city-reaching teams in Ottawa and across Canada will gather in a pre-conference roundtable to grow together. This is a "by invitation" event.
The pre-conference Roundtable will be a more intimate opportunity for attendees to learn from our five international speakers, and interact with other Canadian practitioners in the city transformation movement.
The Roundtable will be hosted by ****.
Friday & Saturday
Friday and Saturday the larger conference will continue with amazing local and international speakers, inspiring workshops, and opportunities for new connections. Collaboration opportunities will engage and encourage participants to connect to take city-wide efforts to the next level for even greater Kingdom impact. Included is a special Friday evening city-wide worship celebration of God's work in city.
Please take the time to read about our international guests, Kevin Palau, Roger Sutton, Stephen Sutton, Gary Schmitz and Mark Visvasam Nannan on the home page.
We have also pre-arranged specially discounted hotel rooms nearby.  This information can be found on our Hotels page.
CAPITALYZE will be held at the Metropolitan Bible Church, a state-of-the-art facility not far from the airport in Ottawa. The Thursday Workplace Round-table will be held at a different nearby location.
 This is an event pastors, ministry, and market place ministry leaders who are passionate about city-reaching will not want to miss!
Talk to your team and register soon to reserve your places at this roundtable.
Thursday, January, 17
| | |
| --- | --- |
| Session 1 & 2 | 9 AM – 12 PM |
| Lunch | 12 PM – 1 PM |
| Session 3 & 4 | 1 PM – 4:15 PM |
| Optional | Evening Activities |
Friday, January, 18
| | |
| --- | --- |
| Session 1 & 2 | 9 AM – 12 PM |
| Lunch | 12 PM – 1 PM |
| Session 3 & 4 | 1 PM – 4:30 PM |
| Celebration Event | 7 PM – 9 PM |
| | |
Saturday, January, 19
| | |
| --- | --- |
| Session 1 & 2 | 9 AM – 12 PM |
| Lunch | 12 PM – 1 PM |
| Session 3 & 4 | 1 PM – 4:15 PM |
Hotel Booking
Visit our Hotel Booking page for local hotels close to the venue.
Roundtable
Host & Facilitators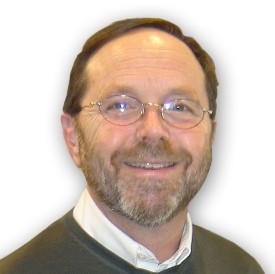 Glenn Smith
Christian Direction – Montreal
Glenn has led Christian Direction in Montreal for 35 years, pioneering the work of city-reaching in Canada.  He has facilitated previous roundtables and taught and coached city teams across the nation and around the world.
Learn More
Dr. Glenn Smith is married to Sandra and together they have three daughters, Jenna, Julia and Christa. He has been the Executive Director of Christian Direction in Montreal since September 1983 – a multi-faceted ministry committed to see God transform urban communities by the concerted actions of committed Christians in the cities of the Francophone world. He is a professor of urban theology and missiology at two Protestant faculties in Montreal and at the Université chrétienne du Nord d'Haïti. He occasionally teaches in Europe and Africa. He and his family are involved in pastoral ministry with a francophone church in Montréal, Québec.
His forth-coming book is entitled, City Air Makes You Free: Transforming the city through a fresh, biblical hermeneutic. He has also authored a Bible study called Following Jesus into the public sphere of Québec culture. He is the author of numerous articles on urban mission. He is also a Senior Associate for Large Cities with the Lausanne Committee for World Evangelization and was the director of the afternoon program for the 3rd Congress of Lausanne that took place in Cape Town in October 2010.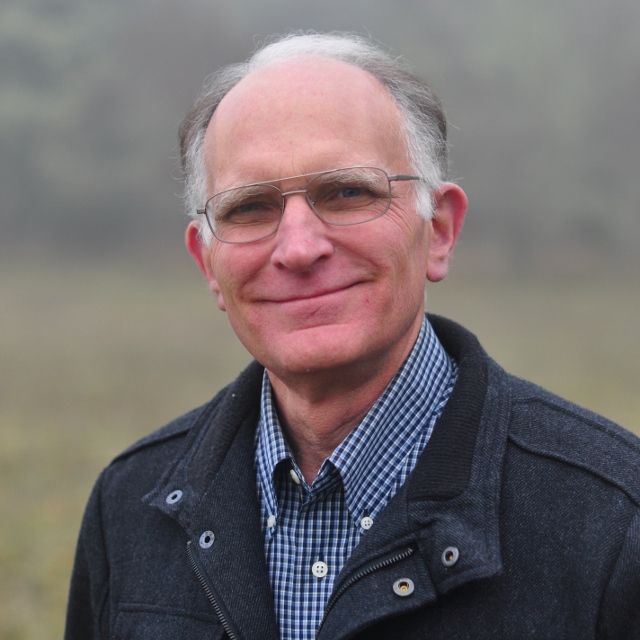 Tom White
Frontline Minitries
Crisscrossing the globe for over 30 years, Tom is the master of catalyzing and coaching city-reaching efforts in every culture and continent. He is part of the Global Movement Day team and has coached the Ottawa city-wide network for many years.
Learn More
Tom White (
Frontline Ministries
), conducts an international ministry catalyzing and developing citywide gospel movements, and teaching on the topics of spiritual formation, unity in the Body of Christ and spiritual warfare. Tom has emerged as a recognized innovator and practitioner in city transformation—building collaborative partnerships among kingdom leaders to more effectively reach their communities.
Among other books he has authored, CityWide Prayer Movements: One Church, Many Congregations, published in 2001, is a practitioners guide to birthing and building city or regional movements of prayer.
Tom currently serves on the Leadership Cabinet of "Movement Day", and has designed "City Advance", a cutting-edge leadership learning community for citywide leadership teams. Tom has facilitated hundreds of Leaders Prayer Summits worldwide and currently coaches city movements in North America, India and Eastern Europe.
Tom and his wife Terri live in Corvallis, Oregon, giving leadership to the "Church of the Valley", a two-decade old movement in Oregon's mid-Willamette Valley.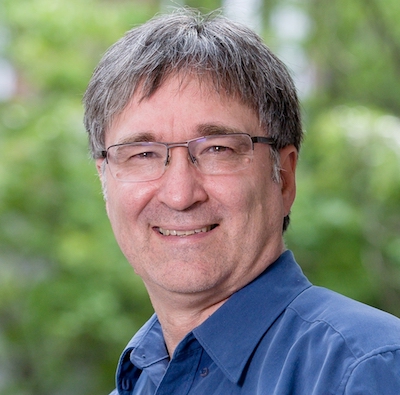 Richard has been involved in city-wide unity for over 25 years, starting in Toronto, then Hamilton and now as the director of 
Love Ottawa
.  He is passionate about working out the practices of city-reaching in the nation's capital, with an eye on how God is working in many other cities in Canada and beyond.
Learn More
Richard has been the director of 
Love Ottawa
since September 2012.  He is passionate about working out the practices of city-reaching in the nation's capital along with a dynamic executive team who give hundreds of hours of their time each month to this effort.
Richard and his wife Terry moved moved to Ottawa at the beginning of 2006 where for 5 years they served as Associate Directors at the newly established National House of Prayer. Previous to that, for almost 14 years, they pastored Runnymede Community Church in Toronto. This congregation commissioned them to full-time city transformation work under the banner of "Together Canada" in 2001 allowing Richard to travel extensively to encourage and coach city-church movements across the nation.
Over the last 25 years, he has been active in city-wide unity including helping to launch city-reaching movements in the Greater Toronto Area (Mission GTA) and Hamilton. Richard has co-hosted several Canadian City-Reaching Consultations giving him the opportunity to spend time and learn with similar-hearted leaders he knows from coast to coast.
Terry and Richard have added to their adventures by becoming part of an eldership team that has recently planted Vineyard Ottawa, a dynamic and growing church that keeps them busy on weeknights and weekends.
Register now – Limited spaces available
Group Rate of 5 or More Roundtable Pre-Conference plus Friday & Saturday
Until January 17, 2019
Thursday Roundtable

Coffee Breaks (3 days)

Lunch (3 days)

Plenary sessions

Workshops

Friday Celebration Event
Roundtable Pre-Conference plus Friday & Saturday
Dec 22, 2018 - Jan 17, 2019
Thursday Roundtable

Coffee Breaks (3 days)

Lunch (3 days)

Plenary sessions

Workshops

Friday Celebration Event